Prayagraj -The kumbh nagari
Prayagraj is one of the Ancient Holy city in India. It is believed that after The Samudra Manthan, when Devils escaped with the "Amrit Kalash" the Amrit fell at four places namely "Nasik, Ujjain,Prayag & Haridwar". Therefore, Kumbh Mela is organized at these places. In Prayagraj this is organized in the month of "Magh" according to Hindi Calendar which falls between month of December to February
It's time to protect ourselves from covid-19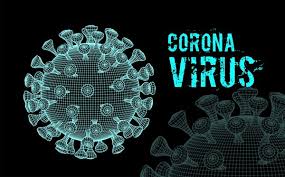 top Visiting Places in Prayagraj
Prayagraj being a Ancient & Historical city not only comprise of Holy places but also has Archaeological & Political importance.  At one side there are Monuments and Temples while on other side it has Alfred Park (Company garden/ Chandra Shekhar Azad Park) & Anand Bhawan. 
Prayagraj is also called the city of Prime Minister's.
---
 Triveni Sangam in Prayagraj is the place where Ganga, Yamuna and Saraswati
 rivers meet. It is the confluence of three rivers.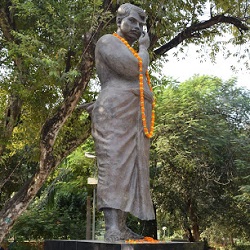 ---
Chandrashekhar Azad Park was previously known as Company Bagh or Alfred Park. It was built in 1870.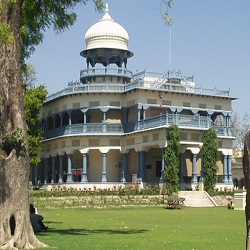 Anand Bhawan
---
Anand Bhawan was the residence of Nehru family bought by Shri Motilal Nehru. It was donated to Indian Govt. in 1970.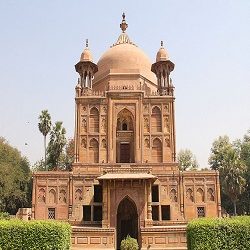 Khusro Bagh
---
Khusro Bagh is a historical monument with Mughal Garden and a burial complex at walking distance from Prayagraj Junction.
Prayagraj got its name back in October,2018 when Utter Pradesh cabinet approved the proposal of renaming "Allahabad" as "Prayagraj". UP's Chief Minister Shri Yogi Adityanath said that we have given the city its original name which was changed during the Mughal rule in India. "Prayagraj" or "Prayag" is prominently mentioned in ancient Vedic Hindu literature.
Prayagraj comprise great Divinity and Heritage which makes the city alive. Prayag has witnessed the existence of Shri Ram, Lakshman & Mata Sita in Ancient time as mentioned in Ramayana, it witnessed Mughal's who renamed it as "Illahabas" or "Illahabad" (by Akbar) and later to "Allahabad" (by ShahJahan), Allahabad played important role in the freedom struggle for Independence of India. Allahabad saw the strategic efforts of Freedom by Mahatma Gandhi, Pt. Jawahar Lal Nehru & others to the sacrifice & Martyrdom of Shri Chandrashekhar Azad.
Prayagraj is called City of Prime Ministers because most of the Prime Minister's. Shri Motilal Nehru F/O Pt Jawahar Lal Nehru was a resident of Allahabad and one of the richest personalities of the city of that time. He was a Lawyer by Profession. He was an activist and a Congress Leader. He was elected twice as Party President for Congress. His son Pt. Jawahar Lal Nehru was the first Prime Minister of Independent India, later his granddaughter Smt Indira Gandhi also became Prime Minister. After assassination of Smt Indira Gandhi, her son Shri Rajiv Gandhi became Prime Minister. Their Residence before Independence was Anand Bhawan & Swaraj Bhawan. Later after Independence both Anand Bhawan and Swaraj bhawan were Donated to Government of India. Anand Bhawan in its campus has Jawahar Planetarium which shows Science related documentaries and has a small science museum. Anand Bhawan & Swaraj Bhawan have also been converted into a museum where you can find belongings related Mahatma Gandhi & Nehru-Gandhi Family.
Exploring Prayagraj will introduce you to the Spiritual Heritage of Prayag – Triveni Sangam, Akshaya Vat, Shri Lete Hanuman Ji, Lalita Devi, Kalyani Devi, Alop Shankari Devi, etc religious Hindu Places to Dargahs, Mosques and St Cathedral Church. You will get to know about the Architectural beauty of Old Naini Bridge (Combined Bridge for Roadways & Railways) & Lord Curzon Bridge built by Britisher's, Khusro Bagh (a historical monument with burial complex & Mughal garden) built by Mughal's to Allahabad Fort. New Yamuna Bridge, a cable stayed bridge which was built in 2000-2004 is a beautiful display of Engineering which attracts tourists majorly.
Kumbh Mela is the main attraction of Prayagraj. Kumbh is celebrated every 12 years during a specific Hindu Nakshatra's in the month of Magh (falls between Dec-Feb of English Calender). Also, there is Ardh Kumbh celebrated every 6 years in the same month. Though in the same month, every year Magh. During Magh Mela Lakhs of People Gather to take holy dip in Triveni Sangam. Thousands of people stay in Tents and do Kalpvas (a type of Spiritual Activity) during this time. The main bathing days are:
Makar Sankranti (also known as Khichdi)

Mauni Amavasya

Basant Panchmi

Magh Purnima

Shiv Ratri
People from around the world gather during this time to take a holy dip in Triveni Sangam. Kumbh is celebrated as it is said that few drops Amrit from the Amrit Kalash fell down here after Samudra Manthan while carrying away.
Prayagraj share's border with the state of Madhya Pradesh (District: Rewa), Kaushambi, Pratapgarh, Bhadohi (Sant Ravidas Nagar), Mirzapur.
Prayagraj serves as the Judicial Capital of Uttar Pradesh, High Court (Allahabad High Court) is at Prayagraj and has its Bench at Lucknow (capital city of Uttar Pradesh). In common, High Courts in other states are located in the Capital City of the respective State.
Office of the Auditor General (AG Office), Government Press, AFS Bamrauli, AFS Manauri, ARMY Cantonments, BSF Workshop, Provincial Armed Constablulary (PAC), ITBP, CRPF, RAF increases its importance from the point of Administration & Security. This also makes it secure from all the sides of Entrance of the city as the above security forces campuses are located at the outskirts and entry points of the City.
Headquarters of North Central Railways (NCR) is Prayagraj, Office of Divisional Railway Manager, General Manager (Railways) and other important railway Official offices are also located here near Prayagraj Junction Railway Station.
Railway Recruitment Board, NCR is also located here at Subedarganj. Prayagraj connects with Northern Railways Lucknow Division, North Eastern Railways Varanasi Division & North Central Railways Jhansi Division at 150-200 KMS distance.
Prayagraj also has Battalion of National Cadet Corps with office located near Chaitham Lines.
Triveni sangam - the holy dip
Triveni refers to the three holy rivers Ganga, Yamuna & Saraswati while Sangam refers to "Junction". Therefore the meeting point of these three rivers is called "Triveni Sangam".
Ganga
Ganga or Ganges or Bhagirathi is the most Sacred river of India. It originates from Gangotri in Uttarakhand and travels through various states and then fall into "Bay of Bengal" in West Bengal. Enroute it crosses major cities like Haridwar, Prayagraj, Varanasi, Patna . NW-1  is from Prayagraj to Haldia,WB on the  Ganga-Hoogly river system.
Saraswati
Saraswati is a river which is mentioned in Rigveda. It is believed that in ancient times it flowed through the Rajasthan & Haryana. In another theory it is believed that it also flowed through parts of Pakistan and Afghanistan, which is were parts of Bhartvarsh in Ancient India. It is said that Saraswati dried in Desert due to a curse but according to Hindu belief it still flows below the Surface of Earth and merges with Ganga at Triveni Sangam.
Yamuna
Yamuna also called as Jamuna is a major Tributary of River Ganga. It originates from Yamunotri in Uttrakhand and merges into Ganga at Triveni Sangam Prayagraj. Yamuna has Hindon, Tons, Rishiganga, Hanuman Ganga and Sasur Khadedi on the left and Chambal, Betwa, Ken, Sindh, Baghain on the right as tributaries.
Shree Lete Hanuman Ji
Shree Lete Hanuman Ji is one of the most sacred and visited places in Prayagraj. The Idol here is in the in sleeping position. It has high importance for the people of Prayagraj as it is said that worshiping here fulfills all wishes. It is believed that while Building the boundary of Fort, Akbar tried to move the Idol of Hanuman Ji to make the wall straight but when they dig below the idol to lift, the idol settled downwards. At last he gave up and the wall was made beside the temple.